Over 60 Years of


Combined Security Experience

At Smart Squad Security, our job is to make sure you feel safe and protected 24/7. We work closely with each of our customers to determine the best security system for your needs, using our industry-leading technology and years of hands-on security experience. We pride ourselves on protecting your home or business like it's our own.
We Are Your Security System Supplier in Kansas City
Protecting your family or business has never been easier when you have a reliable security company. At Smart Squad Security, we are a certified ADT installer in Kansas City, giving you confidence in your security system. Whether you need a home security system to protect your residence or commercial security systems to secure your business, we are ready to help you build a customized system that suits your needs. We have access to all the latest security equipment to ensure you get the level of protection you deserve.
Our Job Is to Make You Feel Secure
Our security system supplier in Kansas City has more than 60 years of combined experience in the residential and commercial security industry. We provide all the security services you need at competitive rates to ensure you don't have to let money stop you from securing your home or business. Our ADT installers work closely with you to choose the most appropriate components for your residential or commercial security. We also offer alarm system monitoring to give you further peace of mind.
We Build Smart Homes
In addition to providing services as a security company in Kansas City, we also help homeowners build smart home systems. Today's homeowners expect more from their homes, and we can help make it happen. We make it easy to control various aspects of your home, including lighting and more. Our smart home systems include everything you need to make life a little easier, so you can focus more time on your family and meeting their needs.
Contact us today to discuss the best home security system, commercial security systems, or smart home systems. We will help you make the right choices for your property.
Providing Safety for

Homes & Businesses in Kansas City Metro

Smart Squad Security provides comprehensive, personalized security solutions for homes and businesses in Kansas City and the surrounding region! We work quickly and efficiently and offer competitive pricing. Some of our services include:
Residential Alarm & Smart Home Systems
Residential Camera Surveillance
Commercial Security
Commercial Camera Surveillance
Access Control
Networking
Authorized ADT Dealer for Over 21 years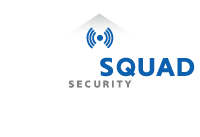 Smart Squad Security
14012 W 107 St
Lenexa, KS 66215
Tony Williams is serving Alabama, Tennessee & Georgia; (P) 205-317-2362 email: info@mysmartsquad.com
Hours:
Monday – Saturday:
8:00 AM – 8:00 PM
Sunday: Closed